Leo Caballero (Barcelona)
"Klimt 02: About the creation of a community" , 08. Juni
"We believe that jewellery is art, so we try avoid the word jewellery because the cultural charge of this word, does not have sense for us.
We want to show about the creation in this field, what we think is more creative than in other art fields.
Our main point is the creation of an international net to show, share, and get information, something that is absolutely new.
We just show art.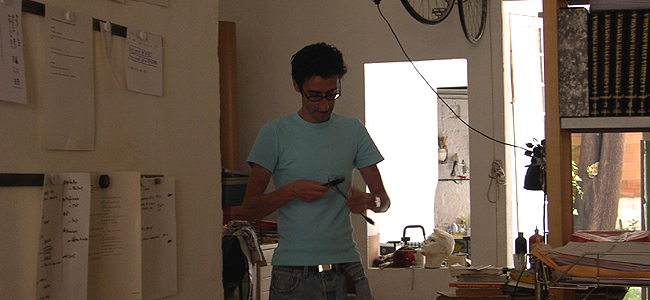 * Barcelona 1968
Studies of Industrial Design, Escola Elisava.
Master in urban furniture design and office design, Escola Elisava.
Degree in Jewellery Design, Escola Elisava.
Ancient Painting Restoring, Escola d'Arts i Oficis Diputació de Barcelona.
Director and creator of Klimt02 community with Amador Bertomeu, from 2001
Director of the Klimt02 Gallery with Amador Bertomeu 2007